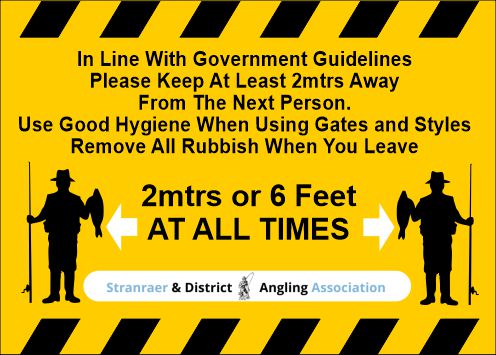 Following the announcement made today (Thursday 28th May 2020) by Scotland's First Minister, we as a country will be entering into phase one of the governments four phased plan to relax lockdown rules on Friday 29th May 2020.
The focus of the governments Phase 1 changes is on outdoor activity.
In terms of sport and recreation, some non-contact outdoor leisure activities will be allowed to restart again from tomorrow. This applies to activities where you can safely keep a two metre distance from others at all times and follow strict hygiene practices – for example golf, tennis, bowls and fishing.
And you will be able to travel – preferably by walking or cycling – to a location near your local community for recreation. However the government are asking us, for now, to please stay within, or close to, your own local area. And don't use public transport unless it is absolutely necessary. There will be no fixed distance limit in law – but the advice is not to travel further than around five miles for leisure or recreation.
So what does this mean for SDAA waters?
Combining the information from the government and that of our landlords, SDAA can confirm the following.
As from Friday 29th May 2020, the following waters will be accessible to anglers as per rules set out in the permits – Soulseat, Dindinne, Magillie, White Loch, Big Black, Wee Black, Innermessan Burn & Loch Ree
As from Monday 01st June 2020 -Knockquhassen and Penwhirn will be accessible to anglers as per rules set out in the permits.
We ask anglers to take all the necessary precautions and to avoid overcrowding car parks and to also ensure they practice good hygiene and the regular use of hand sanitiser.
Tight lines and stay safe – SDAA Committee